SAMPLE MENUS
Devour offers customized menus to suit your event and tastes. We cook seasonally, and pride ourselves on sourcing the highest quality organic and local ingredients to produce the best product we can.
Take a look at some examples of menus we have created for past events. We hope you find some inspiration here. Let us know if you have any special requests, family recipes, cultural traditions, or other food ideas that you would like to incorporate in your menu.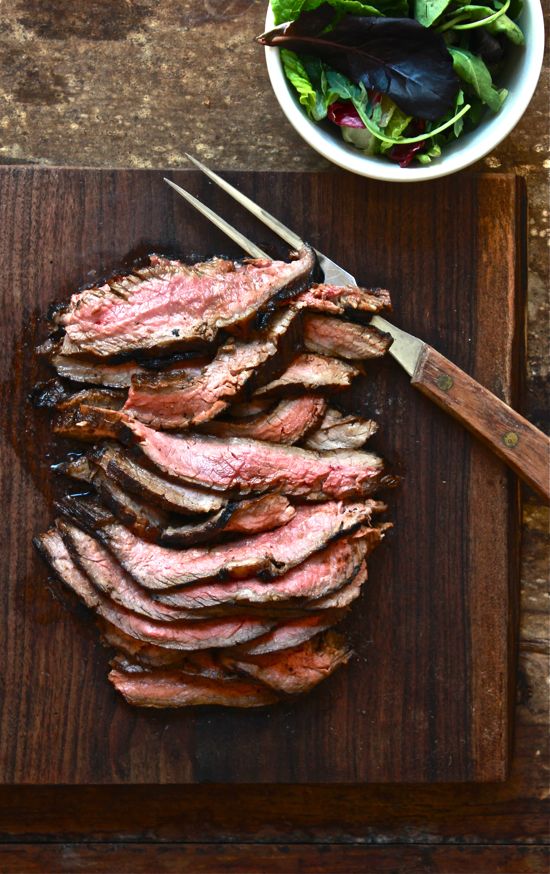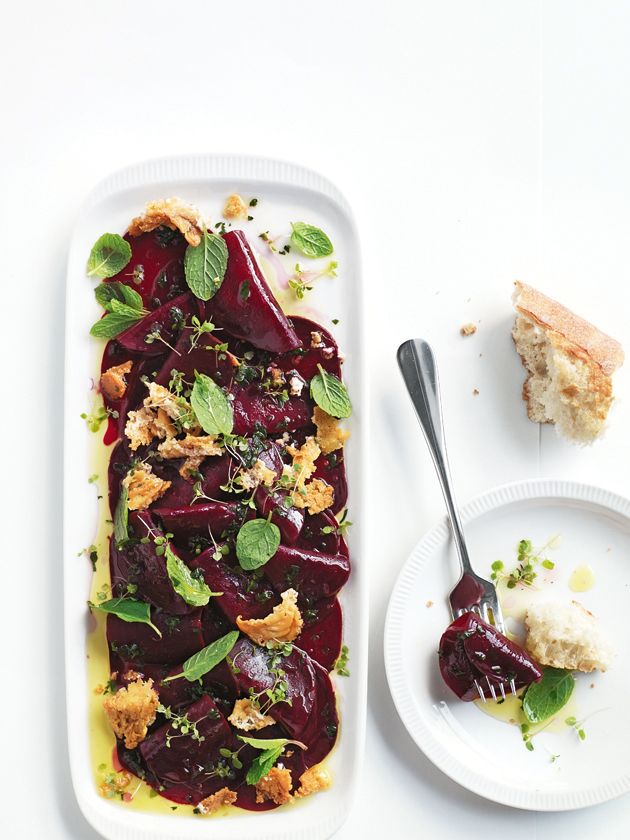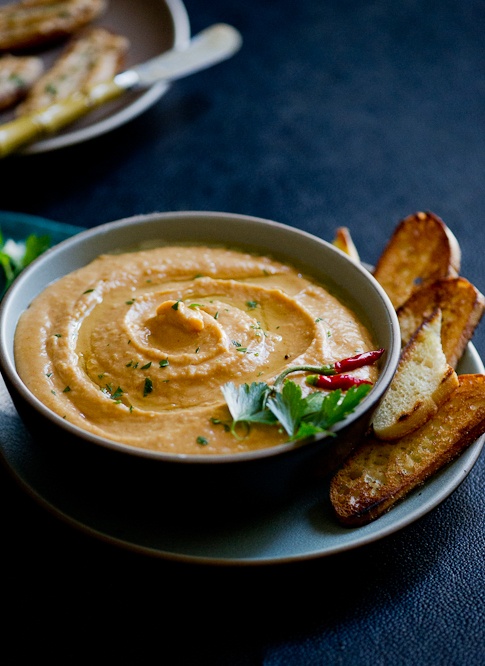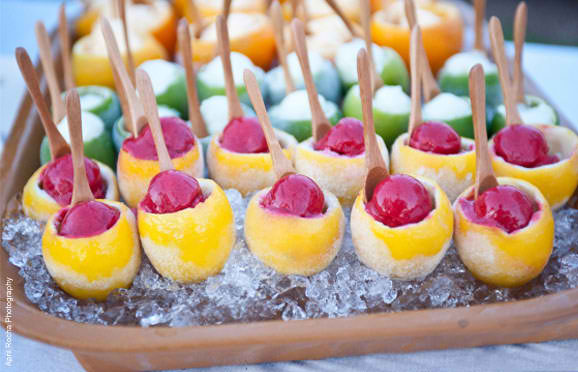 SAMPLE MENU #1
~FIRST COURSE~
WILD ROCKET , FENNEL, AND SHAVED CUCUMBER SALAD WITH STONE FRUIT WITH FIG BALSAMIC VINAIGRETTE ( WITH YOUR OLIVE OIL)
~SECOND COURSE~
TUNA AU POIVRE IN BACON-RED WINE SAUCE WITH CARAMELIZED CAULIFLOWER OR SWEET CORN POLENTA
~DESSERT COURSE~
MOLTON SPICED CHOCOLATE CABERNET CAKE WITH PEAR CHANTILLY CREME( MADE WITH PEAR EAU DE VIE) OR MEYER LEMON SEMIFREDDO WITH BALSAMIC REDUCTION AND BERRY COULIS
SAMPLE MENU #2
PASSED HORS D'OEUVRES...
BRUSCHETTA WITH HOMEMADE RICOTTA AND SALSA GENOVESE
BELGIAN ENDIVE SPOONS FILLED WITH "ITALIAN" HUMMUS
GLAZED FIGS WITH ALMOND AND THYME
INSALATA...
SALT ROASTED BOSC PEARS WITH CANDIED WALNUT RELISH AND POINT REYES BLEU CHEESE (ON A BED OF BUTTER LETTUCE AND
RED LEAF LETTUCE DRIZZLED WITH RUBY PORT VINAIGRETTE)
WARM BRUSSELS SPROUT SALAD WITH CARAMELIZED ONIONS, CHOPPED EGG, AVOCADO, GRAPE TOMATOES, AND CHEVRE.
PASTA...
CINNAMON PANCETTA CARBONARA
FETTUCINE WITH LEMON BRAISED ARTICHOKES
RIGATONI WITH ROASTED RED PEPPERS, ALMONDS AND BREADCRUMBS ( HAS THE FLAVOR OF A SPANISH ROMESCO SAUCE)
PISTACHIO RISOTTO ( VERY DECADENT! POSSIBLY TOO RICH FOR THE MEAL; ENTIRELY YOUR CALL.)
SECONDI...
SEA BASS WITH GRAPEFRUIT AND FENNEL "SALSA"
SEA BASS WITH SHERRY VINEGAR GASTRIQUE AND MUSHROOM SAUTE WITH APPLES
PAN SEARED CUMIN DUSTED SCALLOPS (OR ONO DEPENDING ON WHAT MY FISH MONGER HAS AVAILABLE AND RECOMMENDS)
SERVED OVER BROCCOLI RABE PESTO( DELICIOUS!)
DESSERT...
WINTER FRUIT CROSTATA WITH FIGS AND HONEY
MINI CHEESECAKES WITH WINE GELÉES (I HAVE USED ORANGE MUSCAT, ROSÉ, PINOT NOIR OR TAWNY PORT IN THE PAST
SAMPLE MENU #3
FIRST COURSE
ZUCCHINI, LEMON, AND RICOTTA GALETTES
SECOND COURSE
SPRING GREEN PEA GNOCCHI WITH MORELS IN FINISHED IN A MEYER LEMON BEURRE NOISETTE
AND
LINGUINE WITH ROASTED ASPARAGUS AND TOMATOES WITH ALMOND PESTO
THIRD COURSE
SKILLET GREENS WITH CRISPY SHALLOTS AND CIDER GASTRIQUE
FOURTH COURSE
WARM FRENCH LENTIL SALAD WITH APPLE BRAISED BRUSSEL SPROUTS
SAMPLE MENU #4
FIRST COURSE
ROASTED BUTTERNUT SQUASH AND APPLE SALAD WITH BELGIAN ENDIVE, PT.REYES BLUE CHEESE, AND DRIED CRANBERRIES
MAIN COURSE
GRILLED SWEEET AND HOT MUSTARD CHICKEN SERVED WITH CREAMY SWEET CORN POLENTA WITH HERBED CHEVRE
OR
MUSTARD MAPLE ROASTED SALMON SERVED WITH RED BEET RISOTTO WITH CHÈVRE AND DANDELION GREENS
OR
ROASTED ASPARAGUS WITH PECAN BROWN BUTTER
DESSERT
SPICED APPLE AND PEAR CLAFOUTIS WITH CIDER SAUCE AND TOPPED WITH PHYLLO CRISPIS
OR
LAVENDER CREME BRÛLÉE Served with berry coulis
SAMPLE MENU #5
HORS D'OEUVRES
MINI ROASTED SUMMER TOMATO AND GOAT CHEESE TARTLETS DRIZZLED WITH HONEY
CHIPOTLE ARTICHOKE DIP SERVED IN ENDIVE "SPOONS"
PEACH, PROSCIUTTO, AND RICOTTA CROSTINI
CROSTINI WITH HOMEMADE RICOTTA, PEACH, AND PROSCIUTTO WITH MICRO ARUGULA DRIZZLED WITH HONEY
SAMPLE MENU #6
FIRST COURSE
BUTTER LETTUCE SALAD WITH TOASTED HAZELNUTS AND AVOCADO WITH PEAR GORGONZOLA DRESSING
MAIN COURSE
CRAB STUFFED FILET MIGNON WITH WHISKY PEPPERCORN SAUCE WITH SWEET CORN POLENTA
Buttery filet mignon stuffed with crab and served over sweet corn polenta with herbed goat cheese
DESSERT
LAVENDER HONEY PANNA COTTA
served with summer berries and drizzled with salted caramel sauce
SAMPLE MENU #7
APPETIZER
POACHED SHRIMP WITH LEMON-HORSERADISH
DIPPING SAUCE
SALAD
RADICCHIO AND ARUGULA SALAD WITH ROASTED PEPPER DRESSING AND BURRATA CROSTINI
MAIN COURSE
PAN-SEARED STRIP STEAK WITH RED-WINE PAN SAUCE AND PINK-PEPPERCORN BUTTER AND
CELERY ROOT AND PARSNIP PUREE
DESSERT
LEMON ICE CREAM AND RASPBERRY GRANITA SUNDAES
OR
ROASTED PEARS WITH BLACKBERRIES, RICOTTA, AND LAVENDER SUGAR