CHEF MARISA COLE
"My favorite part about working with my clients has been bringing artistry and creativity into their lives by putting beautiful and innovative food on their tables. I trained in Florence,Italy and have a passion for Mediterranean cuisine and flavors. I am outgoing and energetic, and I can always be counted on to go the extra mile for my clients . Attention to detail is important to me to insure your event is memorable for you and your guests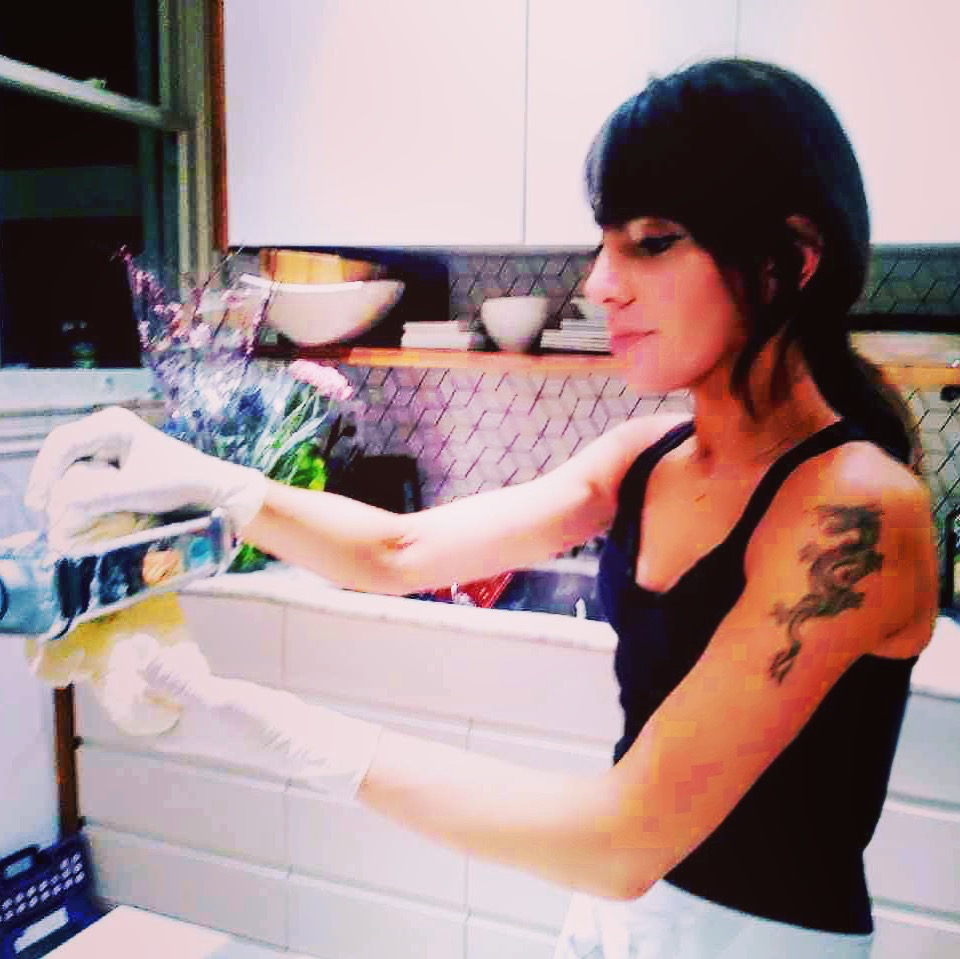 Marisa Cole is a private chef who trained in Florence. She specializes in Mediterranean cuisine and has honed her skills at San Francisco's highly esteemed restaurants Aqua and Boulevard. Chef Cole is adept at preparing dishes that are both vibrant and layered. She creates an experience that celebrates simplicity, while showcasing brilliant techniques that enhance the natural flavors of her recipe's star ingredients.
Clients regularly hire her to create memorable dinner parties. Not a believer of "one-size-fits-all" catering, Marisa's lovely menus rise about the rest with innovative combinations of seasonal ingredients, masterful sauces, and creative presentations.
"I typically offer 2 types of service to my clients. I create custom meal plans and prepare a weeks worth ( or more) of meals which can be kept in the refrigerator or freezer, and enjoyed by my clients as they desire. This is a huge benefit for my clients who work long hours or who are unable or unwilling to cook healthy meal for themselves. The second most common service is dinner party/ event catering (as well as event planning )I love to create memorable and creative dishes that will impress by the fact that they are not the run of the mill dishes that everyone sees on every catering menu. I take pride in stretching my mind, and tantalizing my clients palates. My goal is to prepare dishes that are loaded with nutrition as well as imagination. I customize every menu and details of the event for each client so it fits the tone of their specific event and tastes. I don't believe in "one size fits all" catering!"
Q & A WITH CHEF MARISA
Q. WHAT IS THE ONE KITCHEN TOOL (OTHER THAN A GOOD CHEF'S KNIFE) THAT YOU CAN'T LIVE WITHOUT?
A. I would have to say, a good imagination and good attitude. When working in the kitchen, I find that if you let your imagination lead you, great dishes are sure to be created!
Q. WHERE CAN YOU BE FOUND/WHAT ARE YOU DOING ON YOUR DAYS OFF?
A. On my days off, I am working on my music (I am a Berklee trained singer/songwriter), boxing, hiking, meditating, horseback riding, enjoying good books and good art, enjoying my friends and family, and hopefully going out to lots of new restaurants and getting inspired by all the talent that is around us. I love to spend time in wine country as well as travel abroad. Education is very important to me and I always strive to be learning something new to broaden my range as a chef.
Q. DESCRIBE YOUR IDEAL DINNER PARTY OR EVENT:
A. My ideal event would be a small group (20 or less) of people who appreciate good food, good wine and who value the avant garde. I would be in charge of floral design if required and allowed to create a menu that would be talked about after the evening is done. In a nutshell, clients who are open to my personality shining through my food.
Q. WHAT DO YOU LOVE MOST ABOUT BEING A CHEF?
A. What I love most about what I do, is seeing the enjoyment of my clients after they have tasted my food. There is nothing I love more than to give people what it is they enjoy most. That is why I always like to try new things and create new and different dishes. It makes for a memorable event when people are presented with something they haven't seen 100 times before.
Q. WHAT IS YOUR SIGNATURE DISH?
A. This is a very tricky question because I think of myself as a chef with more of a signature style versus a signature dish. I specialize in Mediterranean cuisine. If I had to pick a dish, it would be a cumin dusted sea bass that I olive oil poach and serve with a broccoli rabe pesto or sweet corn polenta. On the more casual side, my clients are always begging me for my balsamic BBQ pulled pork or shrimp and pancetta cakes that are rolled in crushed almonds and macadamias and served with a lemon soy aioli. Tough to pick just one!!
Q. YOUR MOST MEMORABLE MEAL:
A. An impromptu late night dinner at Ristorante Vecchia Roma located in Piazza Campitelli in "Old Town" Rome. We walked for 2 hours to find this spot and we enjoyed the most delectable pistachio risotto I have ever tasted! It was also a beautiful night dining al fresco. What more could you ask for?
Q. MY CULINARY IDOL OR ROLE MODEL IS:
A. Giada de Laurentiis, and my friend Carlo Cavallo who is an inspiration.
Q. I KNEW THAT I WANTED TO BE A CHEF WHEN:
A. I was just coming out of a long battle with anorexia. I began to feed my brain through juicing, and the more I learned about cooking and working with food, the more I realized my passion for cooking. My unhealthy obsession with food morphed into a fascination and quest for knowledge about its benefits to my health. A friend put it very simply ,"You can be skinny and be healthy". That idea made such a profound impact on my life. Food is truly the fuel your body needs to run at its optimum capacity. I think that gave me the encouragement to follow my dreams and start my culinary career. I have a strong desire to help others that struggle with the same food issues that I experienced. Working with food is not only expressive and fun, it can be extremely healing .